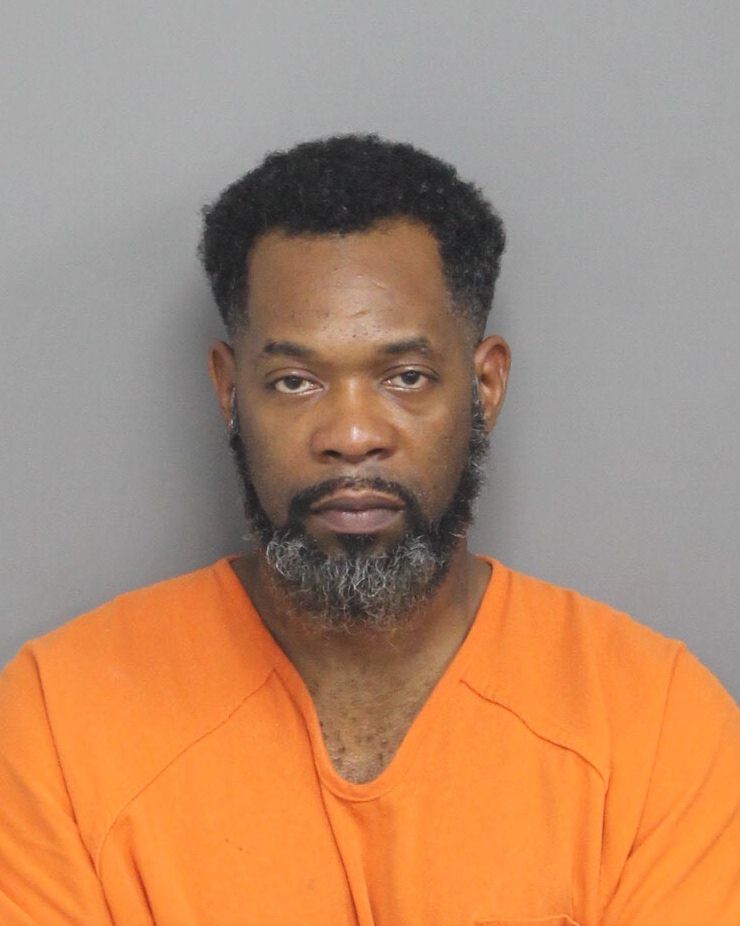 Trauma Surgeon Dr. Eric McGill of the Prisma Health Care System in Greenville was the first witness called for the prosecution on the second day of the trial of Travis Miller who is charged with the attempted murder of Tommy Orlando Williams.
McGill was declared an expert witness who testified that Williams was a critical trauma patient in cardiac arrest from blood loss, and was immediately rushed into surgery, after being air-lifted to Greenville Hospital.
 Dr. McGill considered Williams to have a life-threatening injury since the bullet hit his Femoral Artery.
Dr. McGill also described loss of blood to Williams's brain, which caused irreversible damage and his prognosis was very poor for a meaningful recovery.
The next witness for the prosecution was Tracy Thrower employee of SLED, who is now supervisor of firearms division, and been recognized as an expert of firearms identification
Thrower identified shell casings from the scene, he gave the opinion that the casings were from the same gun used to shoot Williams.
 Next witness for the prosecution was Forensic Scientist Ila Simmons, retired SLED Employee, who worked with trace evidence, specifically gunshot residue.
Simmons described gunshot residue, and said it has the consistency of flour, and will only remain on a living person for six hours, and on a piece clothing till it is washed, and testified that the gunshot residue taken from Miller's hand was from the gun fired at Williams.
On cross examination, Miller's Attorney Charles Grouse asked Simmons if Miller could have gotten the residue on his hands any way other than firing the gun.
Simmons said that residue can carry residue just by being near someone firing a gun,
After the morning break, Captain Daniel Floyd of Newberry Sheriff's Department working at the Newberry Detention Center, called as a witness, and was in charge of Miller when he was housed at his facility.
 Floyd testified that Miller used the phone and was made aware that all prisoner phone calls are recorded.
After Floyd, the next witness was Stacy Neeley who used to date Miller, and recounted the day of the incident where she was in Anderson County until around 9 or 9:30 when she arrived at a house in Green Pond.
 Neeley said she tried to contact Miller with no success, but Miller came to pick her up in Green Pond and take her home, where the police were waiting to arrest Miller.
      While in the detention center, Miller called Neeley, and the recorded call was played in court, the call contained Miller saying the shooting was in self-defense.
Lakesia Brown a nurse and self -described common law wife of Williams, testified that he is now a total care patient, and that she cares for him at their home.
On cross examination Grose asked Brown about Williams receiving Veterans Benefits, and ask about his drinking, use of marijuana, and that if she knew that he was a loan shark, and kept the borrower's handguns as collateral till the loan was paid, to which she admitted to his drinking and use of marijuana, but said that she had no ideal about him being a loan shark.
The state rested its case before lunch and after court resumed in the afternoon, Travis Miller took the stand.
 Miller testified that when he saw Williams he detected a gun in Williams hand, and heard him say, "I told you I was going to get you!"
Miller said he was afraid for his life, and when Williams went for the gun it became stuck in his pants pocket, which allowed me to trussell with him, and the gun went off.
Miller claimed that he did not realize how bad Williams was hurt as he was able to walk to the car, so he just left the scene.
Upon cross examination the prosecution asked how could he have accidently shot himself three times, to which Miller responded, "He must have, cause I didn't shoot him!"
 The prosecution was allowed by Judge Verdin to remind Miller that he had a once served time for a charge of identity fraud, hoping to bring doubt to the jury regarding his honesty.
 The final witness for the defense was an elderly woman who claimed she had been threatened by Williams over money, as to try to expose a violent nature that may prove their self-defense claim.
Judge Verdin told the court that final arguments would begin at 10 am, and that the case should go to the jury after lunh.