Piedmont Technical College (PTC) and Francis Marion University (FMU) recently formalized an agreement designed to expedite the transfer process for eligible PTC Commercial Art AAS graduates. The move establishes a pathway to a bachelor's degree in Visual Arts for Graphic Design or Visual Arts for Photography at FMU.
Both institutions are accredited by the Southern Association of Colleges and Schools, Commission on Colleges.
"Our commercial art graduates in the concentrations of digital rendering and gaming with secondary specialty in advertising design or photography, advertising design with secondary specialty in photography, or photography with a secondary specialty in advertising are eligible to take advantage of this transfer opportunity," said Dr. Keli Fewox, PTC vice president for academic affairs. "We are confident this agreement will encourage PTC commercial art students to continue their education at an esteemed four-year institution."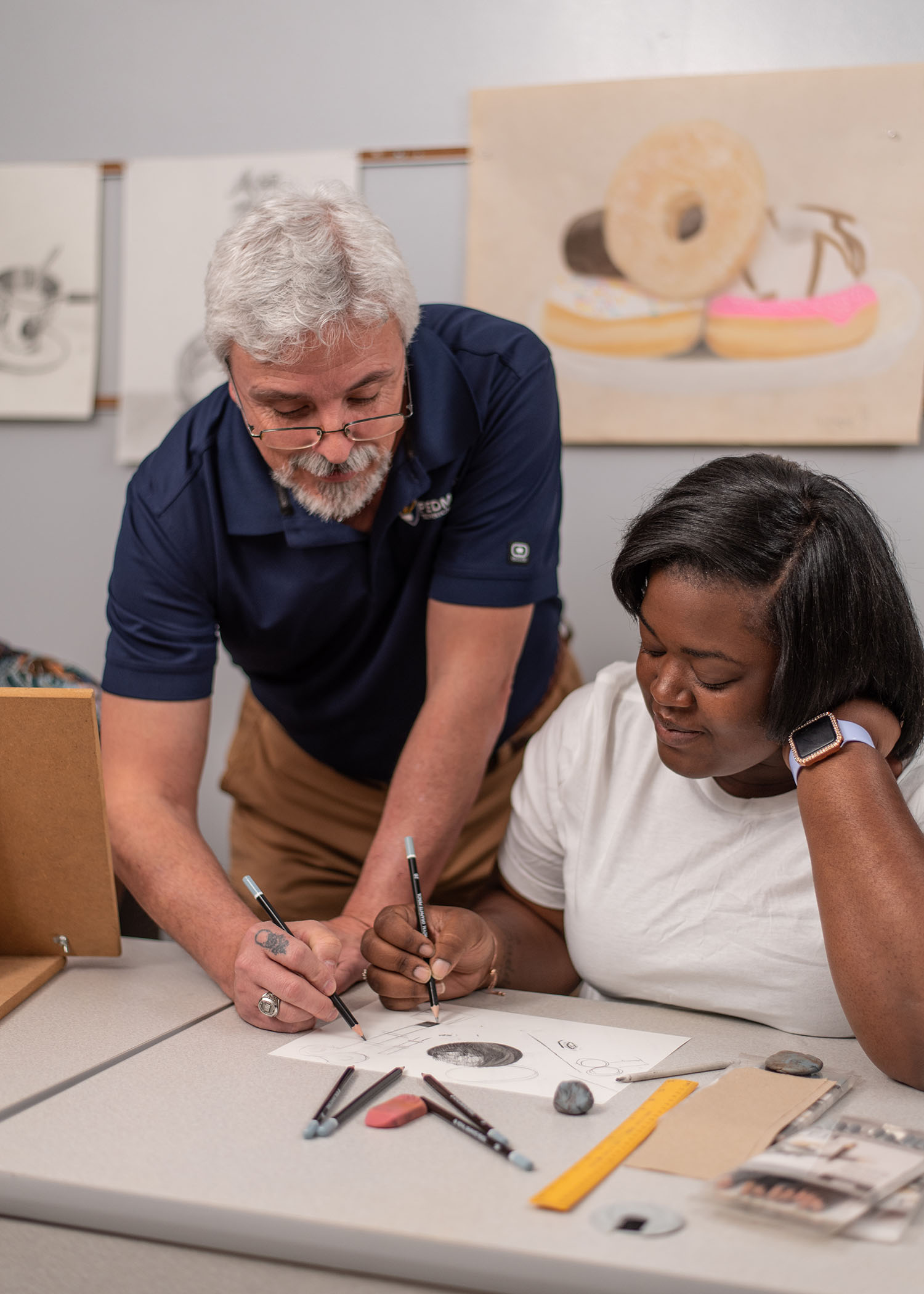 "Francis Marion University is proud to partner with Piedmont Technical College in providing more students with opportunities to further their education," said Dr. Peter D. King, FMU Provost. "We look forward continuing these types of successful partnerships with Piedmont in the future."
"In continuing the pursuit of our goal of creating the best-trained students in the fields of Commercial Arts and Photography, Francis Marion University has joined the growing list of schools we have partnered with to give our students a strong and clear path to completion of their four-year baccalaureate degree," said Kendall Adams, PTC program director for commercial art. "Piedmont Tech's Commercial Arts program has built a strong reputation for preparing and graduating the best of the best in Commercial Art. This preparation gives our students an easy transition to FMU. Together Piedmont Tech and FMU make for a great winning combination!"
For more information about PTC's Commercial Art Program, please visit www.ptc.edu/commercialart.